Wednesday, 06 March 2013 16:10
Terror at Sea for Tenerife Ferry Passengers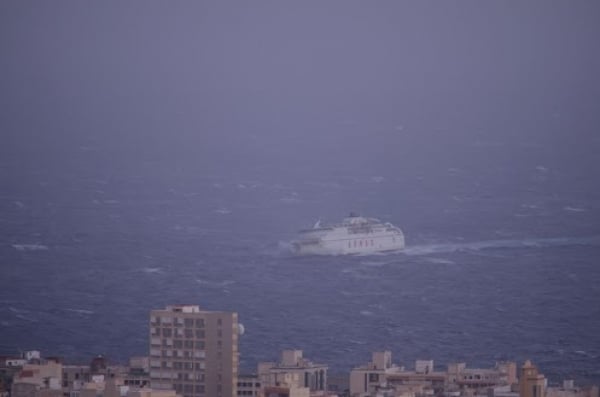 Just before the recent storm in the Canary Islands a Fred Olsen ferry set sail from Los Cristianos to La Palma carrying 200 passengers for what should have been a relatively short passage. However, the journey turned in to a 10 hour nightmare for the passengers when the ship got stranded at sea during the storm this week.

After leaving Los Cristianos at 14:30 on Sunday, just before the storm hit, the ship battled its way through very rough seas only to be denied access to the port in La Palma as it was too dangerous to dock. The ship had already spent four hours in rough seas and had no choice but to head back to Tenerife.

Unfortunately the sea conditions got worse and the ship diverted to La Gomera where it hoped to shelter from the storm. However the conditions had by now got so bad that the ship couldn't dock here either.

So the ship headed back to Los Cristianos but the port here had now shut as well, so she had to sail to Santa Cruz where she finally docked after 10 torturous hours at sea.

The passengers had to sleep on blankets supplied by the Red Cross. Passengers are asking why the ship was allowed to sail at all, given that there was wide knowledge of the severe storm approaching. Passengers described panic as the ship was tossed about on the sea by hurricane force winds.

This article was by written Peter Allan
Peter fist visited Tenerife in 1982 staying in Puerto de la Cruz, and is now a habitual visitor to the island having become fascinated by its diversity, spending in excess of 8 weeks a year there. He has travelled all around the island staying in the lesser known resorts and towns, and has a particular interest in the history of Tenerife.
Latest from Peter Allan