Low rates, no booking fees, 24/7 customer support, free cancellation.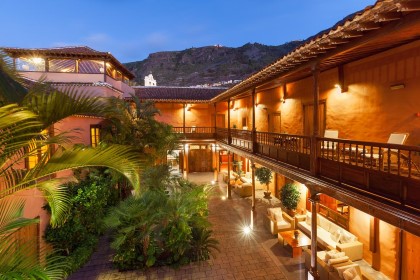 Hotel La Quinta Roja
4 star hotel
Restored 16th-century mansion, historic home of the Marquis of Quinta Roja, 50 meters from natural swimming pools, Free WiFi, traditional wooden ceilings, TV with satellite channels, private bathroom, buffet breakfast.
More Info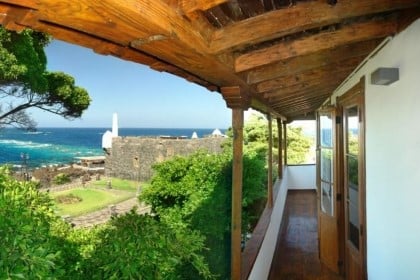 Isla Baja Suites
4 star hotel
Restored 18th-century house, elegant suites many with sea, seating area with a TV and sofa bed, free Wi-Fi, kitchenette, charming Canarian-style décor, continental breakfast is served in the restaurant.
More Info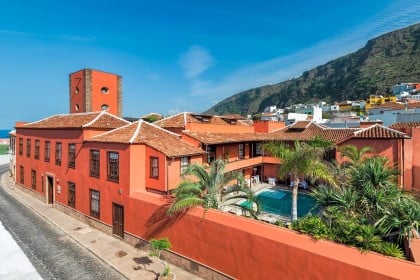 Hotel San Roque
4 star hotel
Beautiful 18th-century villa, swimming pool, terrace, ocean views, contemporary rooms, some rooms with balcony, hydromassage bath, flat-screen TV, Wi-Fi, buffet breakfast, poolside restaurant.
More Info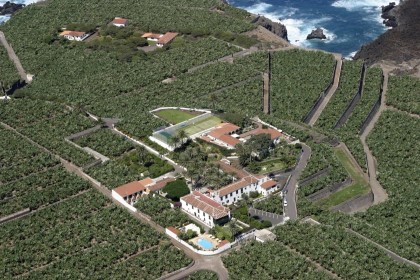 Hotel Rural El Patio
country house
Set on a large estate in Isla Baja area, beautiful gardens, outdoor pool, tennis court, courtyard of palm and dragon trees, little paths and benches, sauna, croquet lawn, country-style rooms, Wi-Fi.
More Info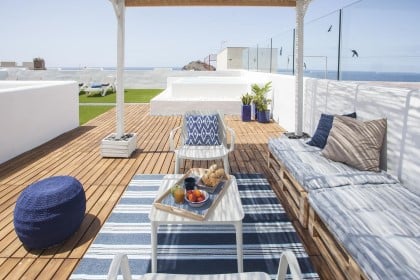 La Casa de Victoria
3 star villa
Pool views, private outdoor rooftop pool and a patio, free WiFi, 2 bedrooms, kitchen with a microwave and a fridge, TV, seating area and 2 bathrooms equipped with a shower.
More Info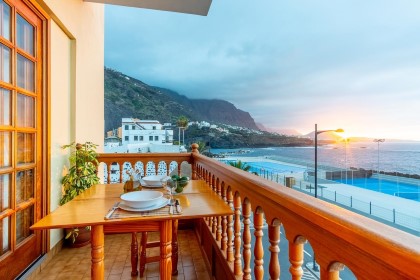 Garachico Roque Views
3 star apartment
Beachfront accommodation, free WiFi, balcony, 1 bedroom, flat-screen TV, equipped kitchen with a microwave and a fridge, a washing machine, and 1 bathroom with a bidet.
More Info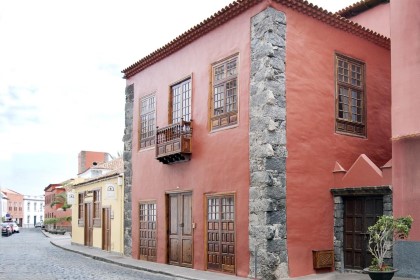 Casa Roja
3 star apartments
With a restaurant and a bar, Casa Roja features free WiFi and is situated in Garachico, 1.5 miles from Playa del Bunker- El Guincho. The apartment offers a terrace.
More Info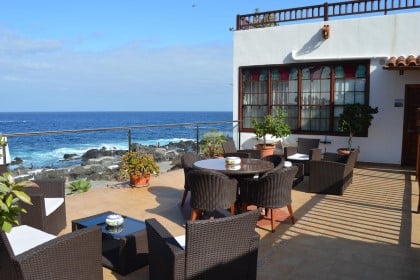 Gara Hotel
4 star hotel
Sea-front 18th-century country house, direct access to the natural swimming pools, free WiFi, rooftop terrace, impressive views, attractive décor with wooden floors, satellite TV, DVD player, café, terrace.
More Info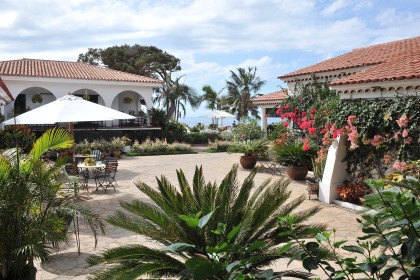 Malpais Trece
country house
Situated on top of a hill, sea views, free parking, 3 lounges, satellite TV, paddle tennis court, tranquil setting within a banana plantation. Each of the bedrooms is en suite, restaurant serves buffet breakfast.
More Info
Casa Blanca
4 star villa
Accommodation with a terrace and free WiFi, air-conditioned villa, views over plaza, 1 separate bedroom, a living room, a fully equipped kitchen, and 1 bathroom, flat-screen TV.
More Info
Read our Garachico Review
There are a couple of excellent hotels in Garachico we recommend, both are in renovated historic buildings in the town and both are family run. Firstly, there is the Hotel La Quinta Roja, a beautiful renovated 16th century manor house built in the traditional Tenerife style with all its original features with wooden floors ceilings and balconies.
The hotel is at the heart of Garachico being situated in the historic town square, close to the handful of restaurants in the town and its historic centre.
The second Garachico hotel we recommend is the Hotel San Roque. This hotel is a classified historic building, an 18th century manor house, renovated in traditional style with grand and elegant architecture, with its own fine dining restaurant. The hotel is located close to the centre of Garachico in a cobbled street and close to the seafront.
Both of these Garachico hotels are full recommended by us for your stay in this traditional historic town.
Garachico Holiday Properties
See map for Hotels, Villas and Apartments in Garachico. Choose the travel dates for your Tenerife holidays to see availability and prices of accommodation.
Holiday Rentals in Garachico