Hotels in Garachico Tenerife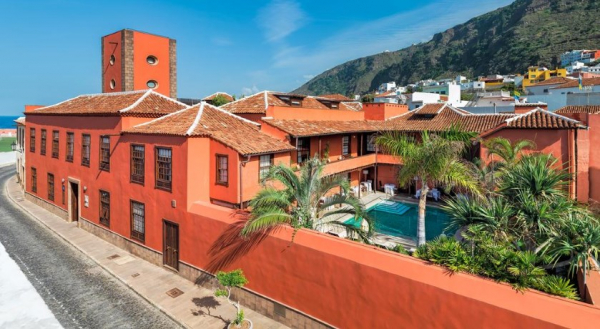 There are a couple of excellent hotels in Garachico we recommend, both are in renovated historic buildings in the town and both are family run. Firstly, there is the Hotel La Quinta Roja, a beautiful renovated 16th century manor house built in the traditional Tenerife style with all its original features with wooden floors ceilings and balconies.
The hotel is at the heart of Garachico being situated in the historic town square, close to the handful of restaurants in the town and its historic centre.
The second Garachico hotel we recommend is the Hotel San Roque. This hotel is a classified historic building, an 18th century manor house, renovated in traditional style with grand and elegant architecture, with its own fine dining restaurant. The hotel is located close to the centre of Garachico in a cobbled street and close to the seafront.
Both of these Garachico hotels are full recommended by us for your stay in this traditional historic town.
Garachico Holiday Properties
See map for Hotels, Villas and Apartments in Garachico. Choose the travel dates for your Tenerife holidays to see availability and prices of accommodation.
Garachico Deals
Here are the latest deals on hotels, holiday villas and apartments in Garachico Tenerife.