An award for the best hotel in Spain has been awarded to a hotel in Tenerife. The winning hotel is the Royal River & Spa Luxury Hotel located in Costa Adeje in the south of Tenerife.
The hotel is located in Tenerife's most exclusive area, in front of the Costa Adeje Golf Course. It has a spectacular collection of 50 villas: The Lagoon Villas, inspired by Africa; the River Villas, connected by a river among lush vegetation, and the Pool Villas, all with a private pool, a unique concept in Spain. In addition, it has four restaurants, five outdoor swimming pools, a fitness centre and three bars, boasting suites and villas, each with a private pool or plunge pool.
José Fernando Cabrera, president of Grupo Golf Resort, will receive the award from the Spanish Association of Tourism Journalists and Writers next week at Fitur (International Tourism Trade Fair) in Madrid.
The Spanish Association of Tourism Journalists and Writers chose the Royal River & Spa Luxury Hotel located in Tenerife as the best hotel in Spain.
Have a look at 12 More Fabulous 5 Star Hotels In Costa Adeje Tenerife and the Royal River & Spa Luxury Hotel.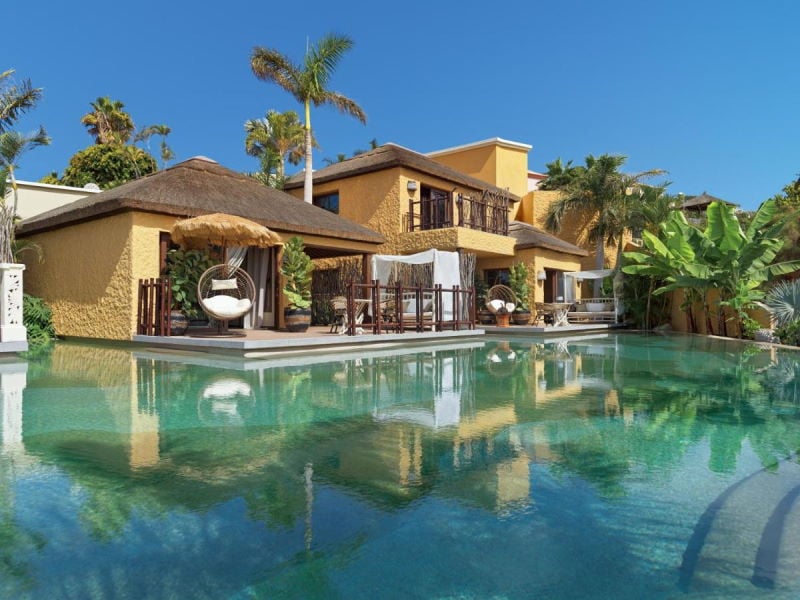 The Association Fijet Spain 2022 Awards recognise and honour entities, organisations, projects and destinations in tourism and value excellence in management, promotion, and destinations. This year there were 107 nominees for Best Destination Country, Best Spanish City, Best Transport Company operating in Spain, Best Hotel and Best Wine Route.
The Fijet 2022 Awards ceremony takes place this week at the International Tourism Fair (Fitur), bringing together travel agents, institutions and companies to launch one of the most important industries in the country. Fijet España is a professional body in which journalists and writers are represented, whose primary purpose is to promote tourism. Its president, Miguel Ángel González, emphasises that "this award serves as an example of total tourist excellence", in times needing optimism and unity to make recovery possible.
The president of the Golf Resort Group, José Fernando Cabrera, points out that "this award is a great pleasure for our managers and employees and for Tenerife. The Royal River is a hotel that represents the elements of a fantastic holiday island such as Tenerife: independent villas, quality decoration, large gardens, water, vegetation and exceptional food".
Read our Costa Adeje Review about Tenerife's most exclusive resort.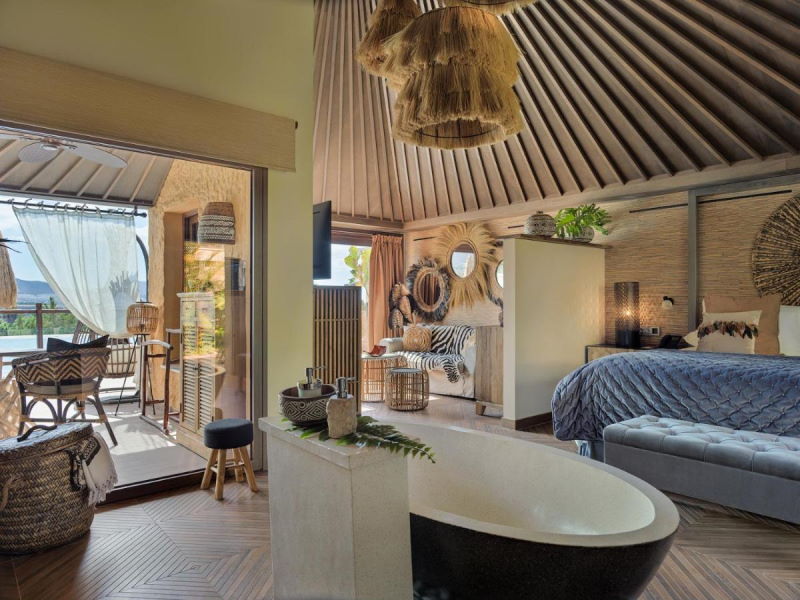 Royal River & Spa - Luxury Hotel
5 star hotel
Luxury Hotel, suites and villas with private pool, 4 restaurants, 5 swimming pools, spa and wellness centre, 3 bars, air conditioning, flat-screen TV with satellite channels
Book Hotel
More hotels in Costa Adeje