This years Santa Cruz carnival queen gala on Tenerife has ended in tragedy. One of the contestants for the title of carnival queen has been severely burnt when her elaborate costume caught fire as she was about to go on stage. The fire is alleged to have been started by another contestant's costume that had fireworks attached to increase the dramatic effect on stage.
The victim is 25 year old Saida Maria Prieto who has been transferred to the burns unit in Seville on the Spanish mainland, with 42% second and third degree burns to her body and is reported to be on life support. Saida was trapped inside her costume due to belts around her waist to hold it in place.
The mayor of Santa Cruz has been criticized for playing down the seriousness of the incident by insisting on live TV that the show 'had gone wonderfully' except for a 'small problem with one of the girls'. Carnival organisers have admitted they knew a pyrotechnic device was to be used but did not carry out safety checks.
Two footballers from Tenerife, Pedro Rodríguez who plays for Barcelona and Vitolo for Panathinaikos FC, have offered to pay for Saida's long stay for treatment in the burns unit.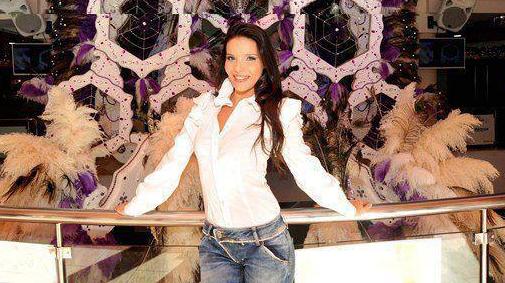 Saida María Prieto Hernández