Update 18th March 2020, 13:56
The Foreign and Commonwealth Office has just announced that all hotels in Spain will be closed on Tuesday 24th March 2020.
Update 14th March 2020, 22:25
Latest from Jet2, they are concetrating on customers travelling in the next 72 hours.

Update 14th March 2020, 10:25
Jet2 has just anounced the cancellation of all flights to the Canary Islands with imediate effect
Read more information about the Coronavirus measures on Tenerife.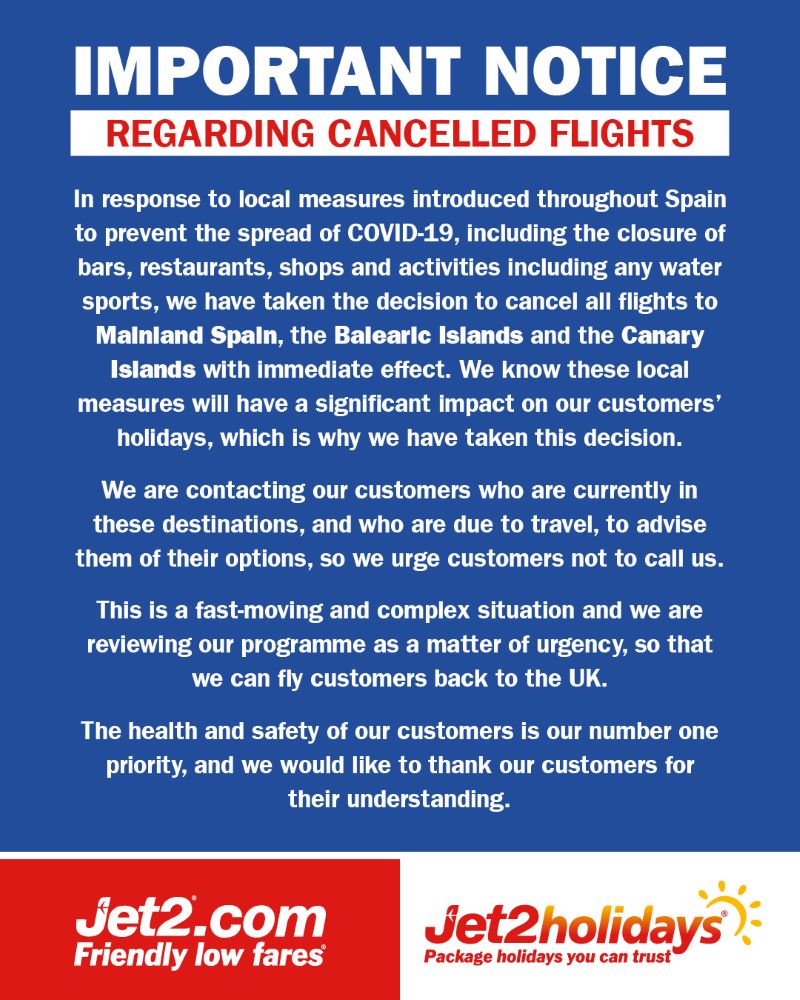 Check the status of you flight on the Tenerife airport arrivals board or the Tenerife airport departures board
Watch live aircraft movement on our Tenerife airport live radar