50th Anniversary of The Beatles in Tenerife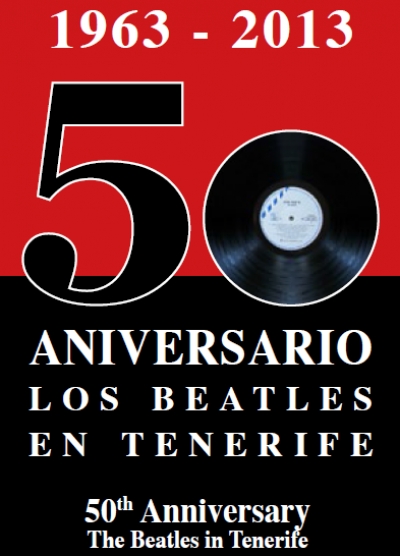 Next month sees the 50th anniversary of the visit to Tenerife by three members the pop group The Beatles. To commemorate the visit there are some events planned in Puerto de la Cruz to celebrate this anniversary. These events start on 27th April and carry on until the 9th May, these dates are exactly 50 years after their visit.

Paul McCartney, George Harrison and Ringo Starr flew to the island on 28th April 1963, the day after they had performed at the Norwich Memorial Hall in England, and stayed until 9th May 1963. This also coincided with the release of their first LP, Please, Please me. John Lennon took his holiday in Barcelona with their manager Brian Epstein.
They travelled with friends Astrid Kirchherr and Klaus Voormann and stayed at the family cottage of the Voorman family in Puerto de la Cruz in the north of the island.

Their fame hadn't followed them to Tenerife and were unknown at the time to the locals. There is a video of The Beatles in Tenerife from 1963 you can watch.

Dates of various events are shown on the poster below and you can download this itinerary of the Beatles Tenerife celebrations.
You may also enjoy this radio broadcast clip from the McIntyreinthemorning on SoundCloud radio.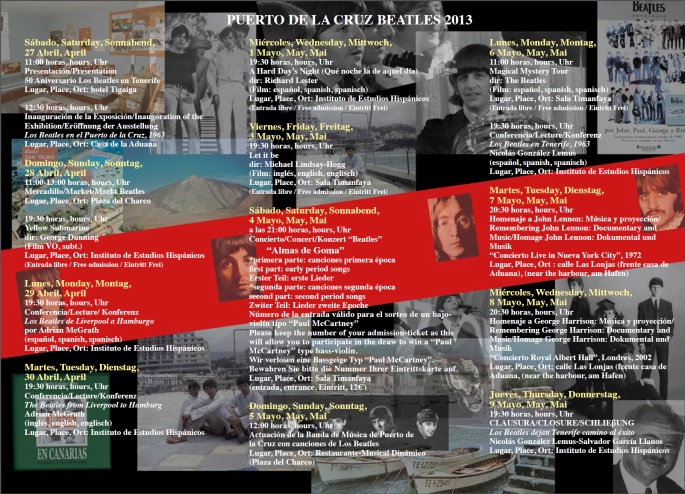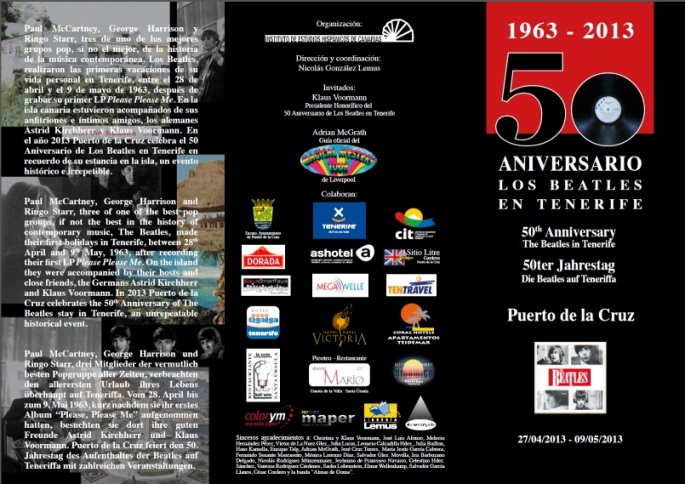 {gallery}http://www.flickr.com/photos/etenerifeholidays/sets/72157633111486374/{/gallery}
Latest from Peter Allan