Perseid Meteor Shower Viewable from Mount Teide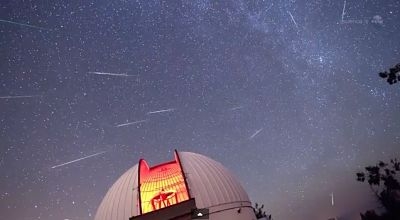 On the nights of 12th– 13th August 2013 the Perseid Meteor Shower reaches its peak as the earth passes through the Perseid cloud which is a stream of debris from the Swift-Tuttle comet. If you are on Tenerife, there will be a great opportunity to view this from the Teide national park, where the skies are clear of cloud and light pollution.

The best time to observe the meteor shower is between 10:30pm and 4:30am. The meteor rate will start out low before midnight, and will increase as the night wears on, peaking before sunrise.

This event known as the Perseid Meteor Shower produces spectacular fireballs across the sky as the meteorites hit the upper atmosphere at 132,000 mph. This shower is most visible in the northern hemisphere after midnight towards dawn.

Already this year huge fireballs have been observed in the skies above Alabama in the USA from this meteor shower. The earth enters the meteor cloud during mid-July and reaches its peak of activity normally between August 9th – 14th.
{zhgooglemap-marker:175;placemark;10;;0;400;}
Latest from Peter Allan