El Médano beach is one of the best in south Tenerife if. It is perfect for water sports lovers and families looking to spend a fabulous day on the beach. This beach is awarded a Blue Flag, guaranteeing top quality services and excellent swimming conditions.
El Medano beach area closer to the town is more suitable for families as the sea is calmer here with gentler waves and shallow water. Further along the promenade, you will find seafront restaurants, buzzing cafés and surf shops. The beach furthest from the town is the best place for windsurfing and kitesurfing, hosting several international competitions, such as the World Windsurfing and Kitesurfing Championships.
El Médano is located in Granadilla de Abona, close to Golf del Sur and Tenerife south airport, famous for its fine sand and views of Montaña Roja.
Read our resort review of El Medano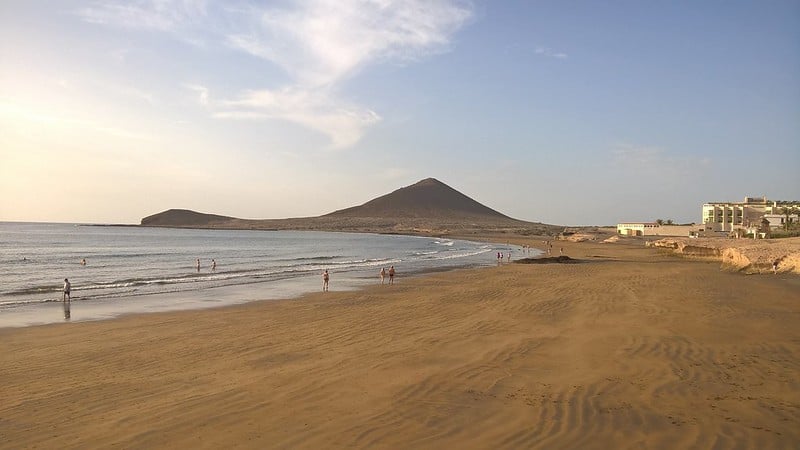 Places to Stay in El Médano
Frequently Asked Questions About El Medano Beach
Where is El Medano Beach?
El Médano is located in the Munincipality of Granadilla de Abona south Tenerife.
How long is El Medano Beach?
El Médano beach is 750 meters long.
Is El Medano Beach Sandy?
El Médano beach is a natural sandy beach.
Is El Medano Beach Safe For Families?
Yes, El Medano Beach is safe for families.
Places to Stay in El Médano