Windsurfing World Championship, El Medano, Tenerife 2013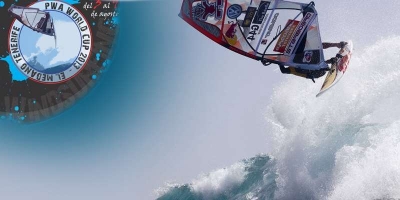 This year brings the Professional Windsurfers Association Wold Cup to Tenerife for the third year running. The location of the event is Playa de el Cabezo, El Médano on Tenerife's south eastern coast near the south airport.

The competition is for the Wave discipline which is often regarded as the top windsurfer discipline, where competitors go head to head or in heats.
There are two separate categories within the Wave discipline which are wave riding and jumping. Wave jumping involves competitors launching themselves into the air to perform acrobatic manoeuvres anywhere up to fifty feet in the air.

Wave riding is similar to surfing but with the advantage of wind power providing more speed and the ability to perform extreme aerial manoeuvres.

Dates of this year's event in El Médano: 3rd August – 9th August 3013
Latest from Peter Allan