Friday, 15 March 2013 15:16
Costa San Miguel Carnaval 2013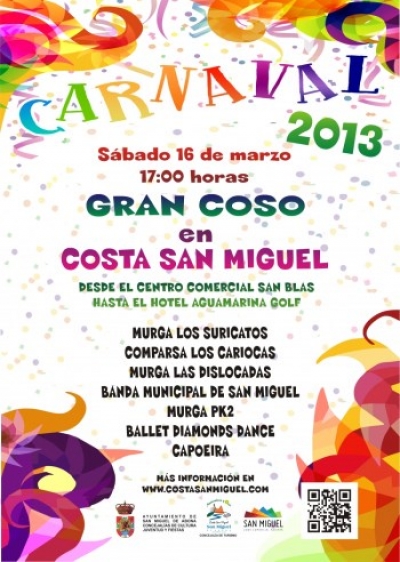 There is another carnival on Tenerife coming up, the Costa San Miguel Carnaval in Golf del Sur. This one starts at 5pm by the San Blas commecial centre goes down the Calle San Miguel, ending at the Aguamarina Hotel.

This article was by written Peter Allan
Peter fist visited Tenerife in 1982 staying in Puerto de la Cruz, and is now a habitual visitor to the island having become fascinated by its diversity, spending in excess of 8 weeks a year there. He has travelled all around the island staying in the lesser known resorts and towns, and has a particular interest in the history of Tenerife.
Latest from Peter Allan