Las Galletas on the south coast of Tenerife is a typical Canarian village with narrow streets and a picturesque harbour with small fishing boats. The seafront promenade is lined with restaurants and cafe bars where you can relax in the sun overlooking the Atlantic Ocean.
Las Galletas is very close to Costa del Silencio and only a short drive from Los Cristianos and Playa de las Americas.
Where is Las Galletas
Las Galletas is located in the municipality of San Miguel de Arona on the south coast of Tenerife approximately 13km by road from the resorts of Los Cristianos and Playa de las Americas, and 14km from Tenerife south airport. You can see the location of Las Galletas in Tenerife on our map.
Las Galletas Nightlife
In the evenings the town comes to life when locals come out in the warm evenings for a walk along the promenade, or for a drink or dinner in one of the many excellent restaurants Las Galletas has to offer. There are plenty of speciality restaurants offering fresh fish caught by the local fishermen as well as other Canarian dishes.
The nightlife in Las Galletas would be considered low key and Spanish in style. It is a small village, so there are no wild nights to be had here, and no theme bars or night clubs etc. It is much quieter than the large resorts around Las Americas. So if you are after all-night partying this is not the place for you.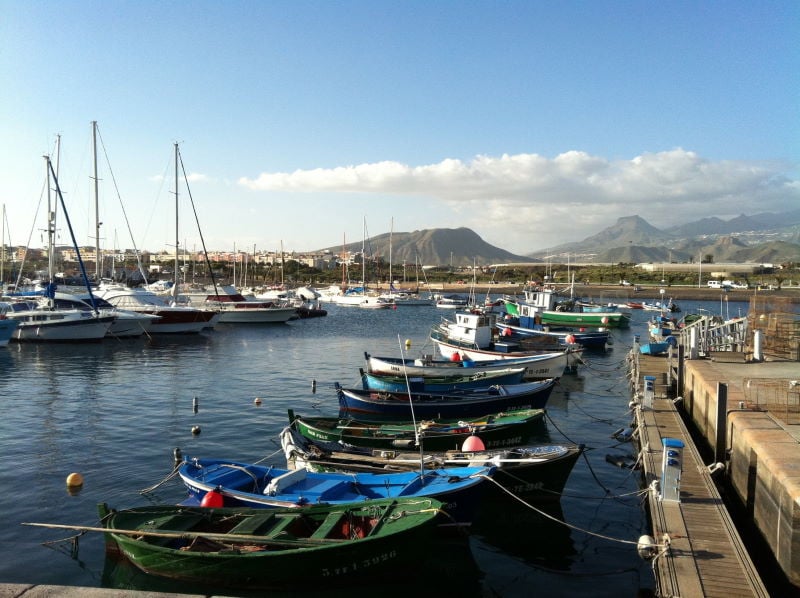 Places to Stay in Las Galletas
Las Galletas Beaches
Las Galletas has a small beach of black volcanic sand and rocks, where you can hire umbrellas for shade, and is popular with sunbathers during the day. The ocean water is crystal clear and is suitable for bathing. The beach facilities include showers to wash off the sand.
The beach attracts local surfer and bodyboarders during the evenings, and the waters clarity makes for excellent diving.
Take a look at our photos of Las Galletas.
Tenerife South Airport to Las Galletas Transfer Times
The distance from Tenerife Reina Sophia Airport to Las Galletas is approximately 19km by road taking about 20 minutes. The taxi fare from Tenerife Sur airport to Las Galletas will cost about 27 Euros. There is a direct bus service to the resort, route 415 headed to El Fraile goes from Tenerife South airport direct to Las Galletas.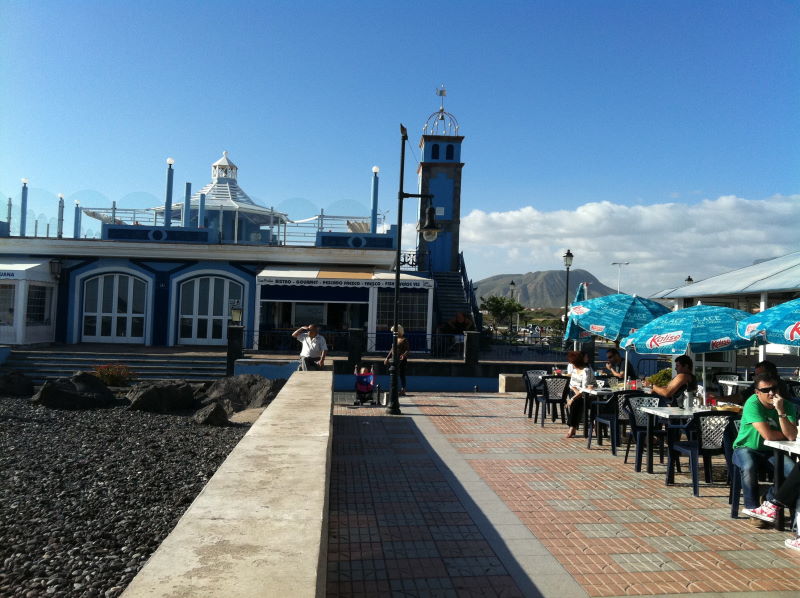 Places to Stay in Las Galletas