Siam Park Nights 2022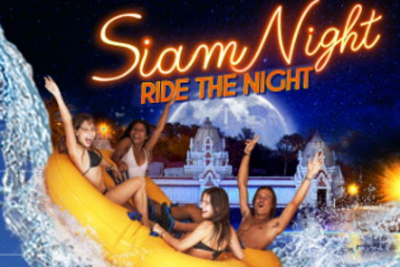 Start date Friday, 05 August 2022 - 20:00
End date
Saturday, 27 August 2022
The worlds number 1 water park is open for night rides.
Siam Park water park is open for all the family until 24:00 for spectacular night rides at the weekends during August. These nights will be incredibly popular, so buy your tickets in advance.
The park organises bus pickups from the north and south of the island.
Tickets are available for entry to Siam Park and bus transfers on the links below.
Additional Event Info
Start date:

Friday, 05 August 2022

End date:

Saturday, 27 August 2022

Time:

20:00

Type of event:

Water Park

Event Venue:

Siam Park

Address:

Av. Siam, s/n, 38660 Costa Adeje, Santa Cruz de Tenerife.

Place:

Costa Adeje

Region:

Tenerife

Description:

The worlds number 1 water park is open for night rides.

More info:

https://www.siampark.net/

Event:

Siam Night

Tickets:

https://tickets.siampark.net/
Latest from Admin