The fabulous five star Hotel Villa Cortes is located in the heart of Tenerife's most popular resort of Playa de las Americas on the islands sunny south coast.


The unique colonial and colorful architecture of the Europe Villa Cortés is designed to look like a luxurious Mexican mansion, and is furnished in the same luxury style. The hotel backs on to the seafront promenade and has its own beach bar.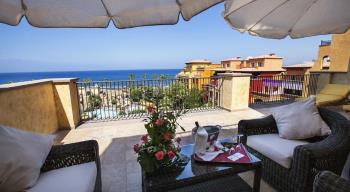 The many shops, bars and restaurants of the resort are on the doorstep as the hotel is on the 'Golden Mile', the main resort strip.
The Hotel Villa Cortes also has fresh water pool and a seperate childrens pool, and a selection of restaurants and bars.
The hotel is like a peaceful oasis, where you are secluded from the resort outside and is nice and quiet around the hotel and pool.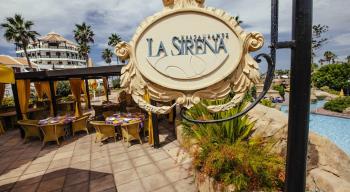 The Hotel Villa Cortes boasts 6 restaurants, including a gourmet a la carte restaurant, a Mexican, Bavarian and Mediterranean themed eateries.
The 151 rooms and suites are decorated in a Mexican theme, all are luxuriously furnished and carpeted and have either a balcony or terrace. The hotel has elegant gardens and breathtaking ocean views.
More fabulous Tenerife 5 star hotels.