The last day in our rustic Hotel in Garachico we went for a bike ride. For the Euros we have paid per night here which includes gorgeous breakfast, use of the bikes and sauna; they even offered us some concert tickets. At home for the same amount of money the equivalent would be a not to clean Travel Lodge, packet of cornflakes, PG tips and an attempt at a fry up. I know because we have booked a few Travel Lodges over the years.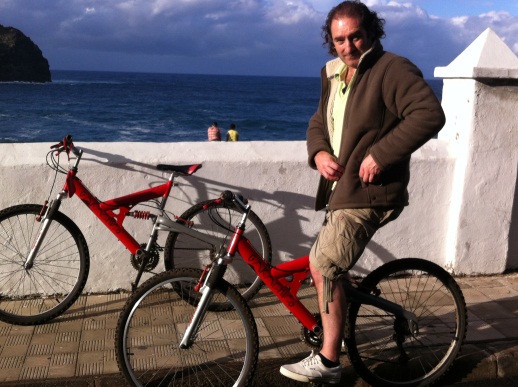 Pete on Bike, Garachico
The last night here we went for a meal, had two large steaks and wine in a very nice restaurant down one of the cobbled streets. We are now out of the tourist areas and the prices for meals, drinks, and accommodation reflect this.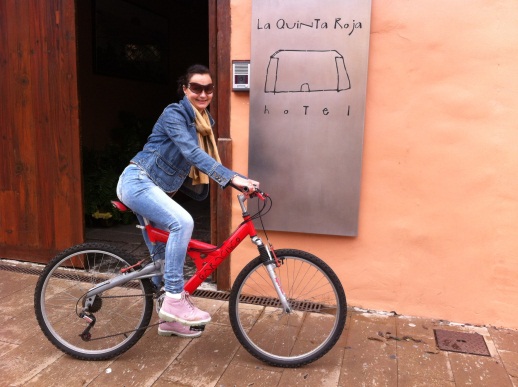 Jane on Bike, Garachico
To end our evening we had drinks in the courtyard of our Hotel. I had Baileys and a good quarter of the bottle was in my glass, not like the thimble full you would get back in England.
We leave in the morning for Icod de los Vinos, another small town not far from here a bit more inland. We keep meaning to go there to see the famous dragon tree that is claimed to be a couple of thousand years old.
I have found a small Hotel, Hotel San Agustín that sounds reasonable. Tourists do visit Icod for the day, not really for staying; we are going to need our phase book. Will be in touch to let you all know how we get on……