Gordon Ramsey's Tenerife Hells Kitchen
TV chef Gordon Ramsey is apparently having some problems with a restaurant trading in Puerto Colon on Costa Adeje cashing in on his name by mimicking his brand. The establishment concerned is a name alike calling its self 'Gordon Ransey's', using his signature style logo to trick customers in to believing that it is one of his up market brand restaurants.
Gordon has been involved in a four year legal battle with the owners to get the restaurant closed down or to change its name but has so far failed.
The misleading name still seems to be bringing in the tourists for a meal. But some customers are complaining about the standard of the food, with one complaining that the food is the worst on the Tenerife.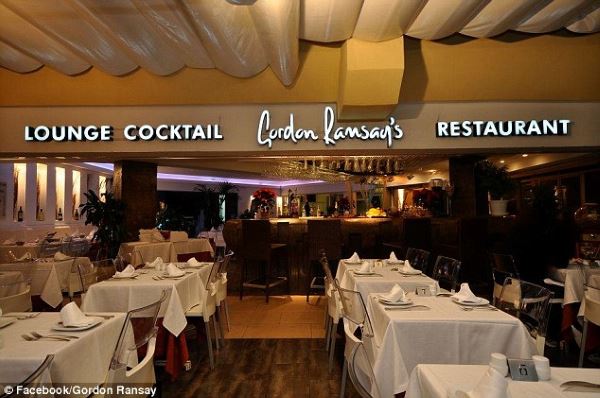 The TV chef said he gets thousands of complaints every year about this restaurant selling English breakfast for 4.95 Euros according to the Daily Mail.
But some have been impressed by the prices being low, which are a far cry from the upmarket Michelin stared establishments owned by Gordon Ramsey proper, charging about £115 per head.
The fact that the Tenerife restaurant is selling a three course meal for eight Euros should tell you all you need to know.
Have you eaten at this restaurant? Then please let us know what you thought of the food by leaving a comment below.