Car Boot Sale in Puerto de la Cruz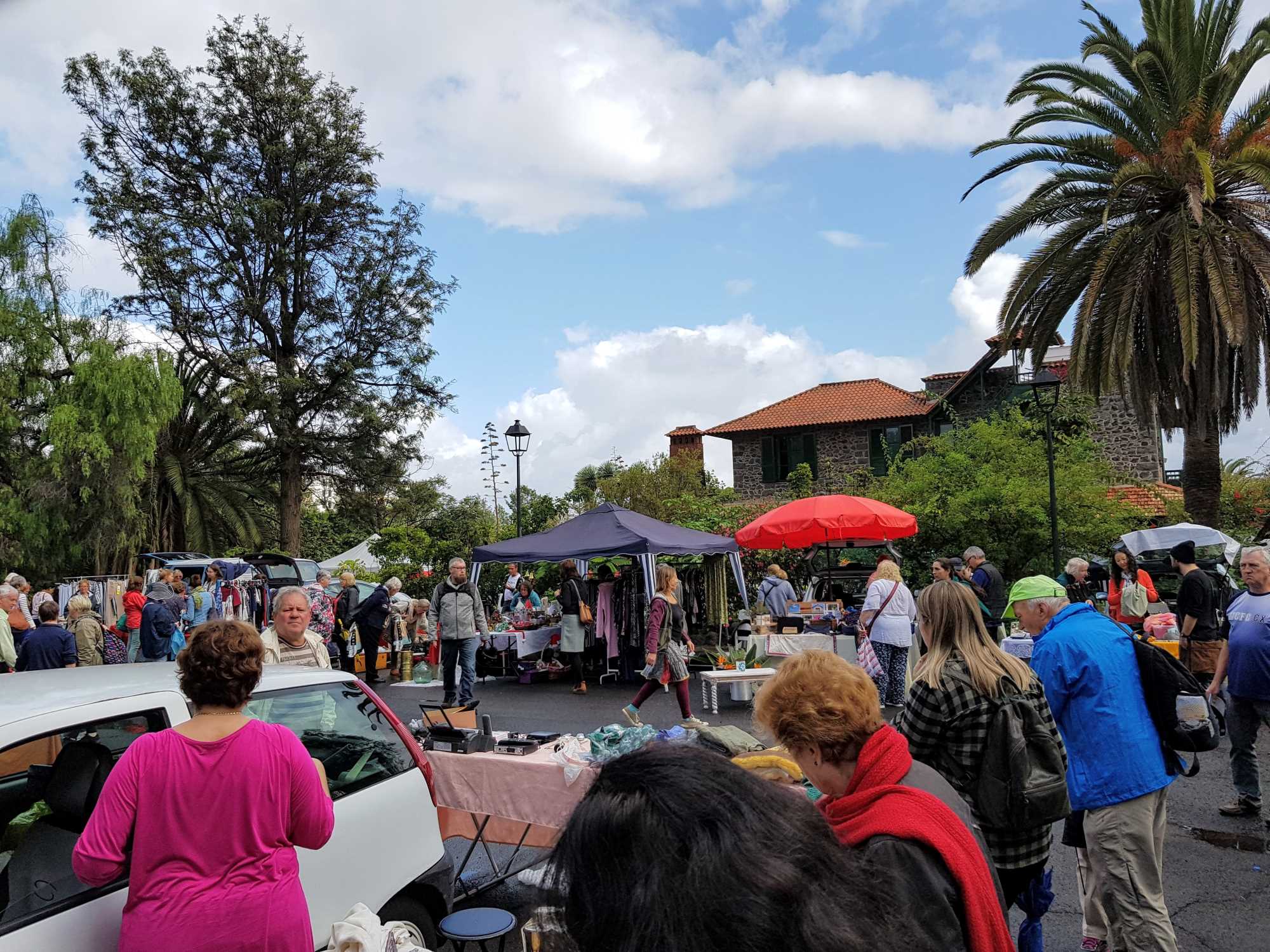 Today we went to our first car boot sale on Tenerife. We have been sellers at car boots sales in the UK many times and didn't know what to expect here. There had been heavy rain downpores before the 11am start (which is late by UK standards, often a 7am start) , and we had suspected it might be cancelled, but to our surprise it was all setup and busy by the time we arrived about 11:45. One immediate difference was the 1 euro charge to enter the sale as a buyer, all the ones in the UK we have been to are free for buyers.
The location of the sale was the All Saints Anglican Church in Puerto de la Cruz, north Tenerife. We were also surprised to so many sellers, the church grounds go back further than expected at the rear.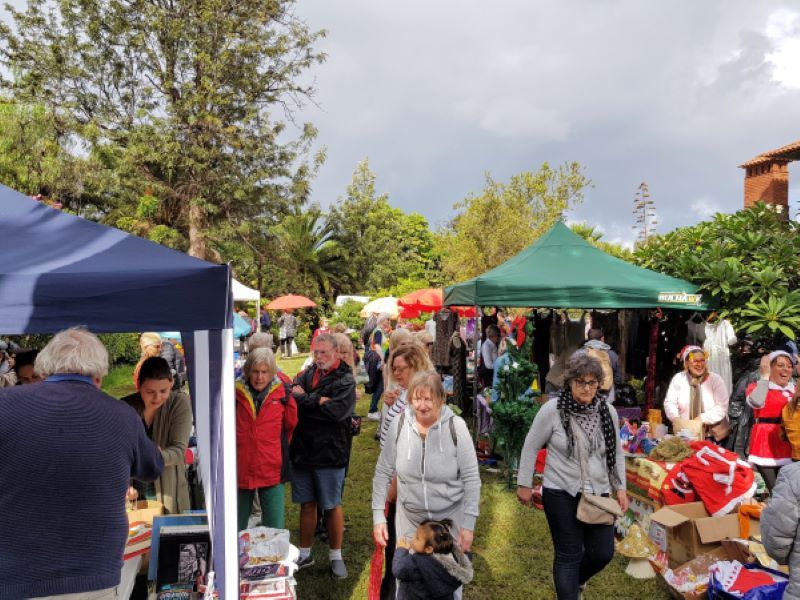 I don't know why but I expected all the sellers to British expats, I suppose it was because it was being held in a British church, but we were pleasantly surprised to see many local Tinerfeños selling stuff too.
Being just before Christmas lots of sellers were selling Christmas related things, such as xmas cards, hand made tree decorations and even xmas cake and mince pies.
There were also local growers selling fresh fruit and vegetables and even a bar selling beer, wine and Cava, as well as tea coffee and cakes. A barbeque serving burgers and hot-dogs was also on hand for the hungry folk.
We ended up buying a DVD, home made cookies, Christmas cards and a hand made hanging seasonal decoration, be for moving on for lunch in Parque Taoro.