Tenerife Flights Safety Rating
If you are a nervous flyer you may be interested in the new airline safety ratings for 2015 released by AirRatings.com. We thought it would be interesting to list all the airlines flying from the UK to Tenerife and their safety ratings.
As you might expect all the airlines flying to Tenerife from the UK have a high safety rating. The top two, British Airways and Thomas Cook Airlines, have earned the maximum seven star rating. All the others (EasyJet, Jet2, Norwegian, Monarch, Ryanair and Thompson Airways) have all been awarded a five star rating.
Interestingly Norwegian is the winner of the Best Low Cost Airline in Europe and British Airways is listed in the world's top ten airlines.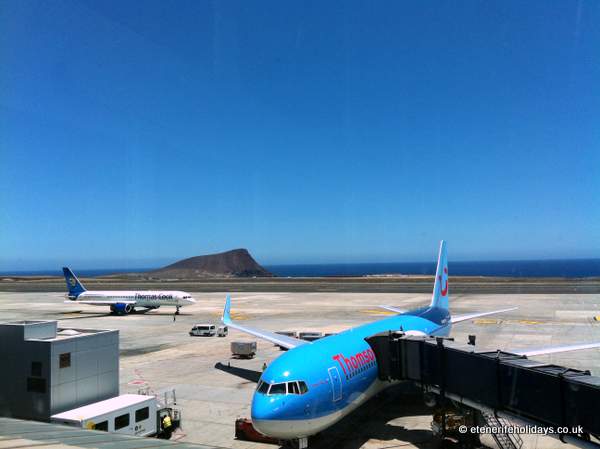 Quantas, the Australian carrier, tops the world safety list again with its fatality free record in the jet era. The other airlines making up the top ten are Air New Zealand, British Airways, Cathay Pacific Airways, Emirates, Etihad Airways, EVA Air, Finnair, Lufthansa and Singapore Airlines.
The airline safety rating is based on a range of factors related to audits by aviation and government governing bodies such as the FAA, and also whether the airline has had any fatal accidents in the last ten years.
The reason BA and Thomas Cook get the maximum seven star rating is because they are IOSA certified whilst the other five airlines are not, an explanation of this is given below along with how the stars are awarded.
Info courtesy of airlinesratings.com


How the Safety Rating is Decided
Is the airline IOSA certified? If yes two stars are awarded; if not, no star is given.
The IATA* Operational Safety Audit (IOSA) certification audit is an internationally recognised and accepted evaluation system designed to assess the operational management and control systems of an airline.
IOSA uses internationally recognised audit principles and is designed to conduct audits in a standardised and consistent manner. Airlines are re-evaluated every two years. Registering for IOSA certification and auditing is not mandatory therefore an airline that does not have IOSA certification may have either failed the IOSA audit or alternatively chosen not to participate. *IATA (International Air Transport Association)
Is the airline on the European Union (EU) Blacklist? If no a full star is awarded; if yes then no star is given
Has the airline maintained a fatality free record for the past 10 years? If yes the airline are awarded a full star; if not then no star is given
Is the airline FAA (the Federal Aviation Authority) endorsed? If yes a full star is awarded; if not, no star is given.
Does the country of airline origin meet all 8 ICAO safety parameters? If yes TWO stars are awarded to the airline.