I found an arts and craft shop in Santa Cruz city centre, full of gorgeous coloured goodies. With the little Spanish I know I managed to buy some coloured feathers, in Spanish these are called plumas. They will be used for my arts and crafts back in England with my friend Phoebe.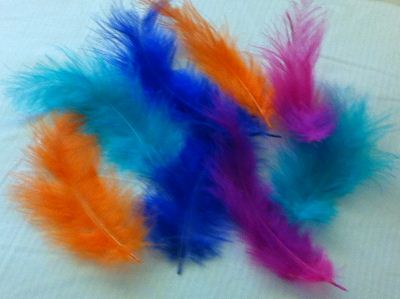 Plumas
The shops here for materials and art exceed anything we have back home. They are like Aladdin's Cave, full of colour, glittery wonderful things that you don't necessarily need, but want to buy anyway.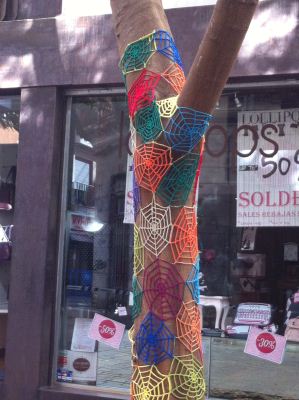 Spiders Web Tree Knitting
Along the pedestrian walk are trees, the trunks are covered in crochet and knitted art works. This is something I have seen in the UK and is obviously catching on over here.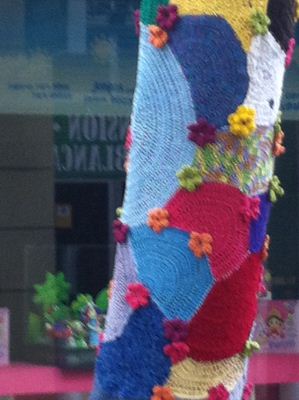 Tree Jumper Santa Cruz de Tenerife