AGATHA CHRISTIE INTERNATIONAL FESTIVAL PUERTO DE LA CRUZ TENERIFE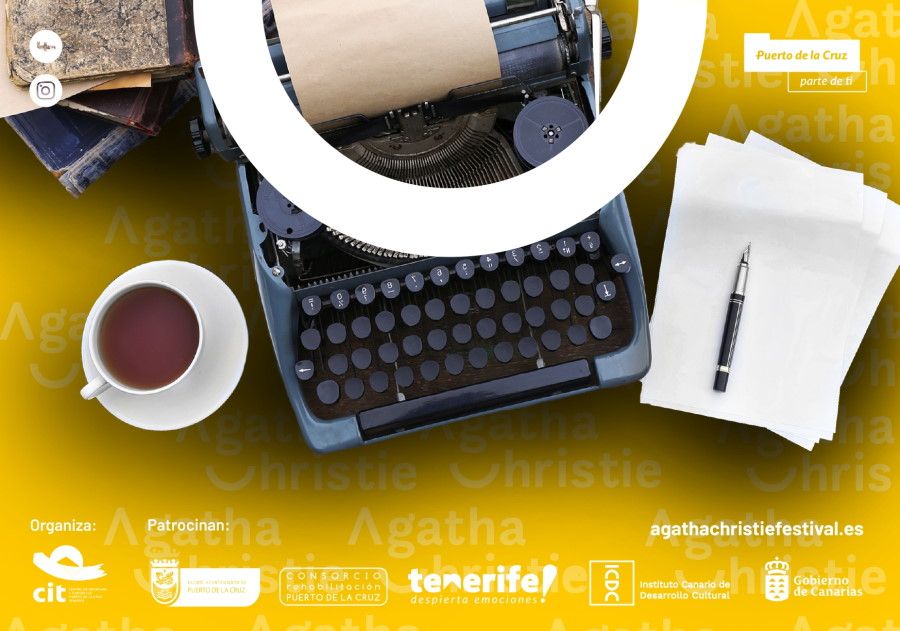 This is the 8th Agatha Christie Festival, held every two years since 2007, commemorating the visit of the great crime writer and the best-selling novelist of all time to Puerto de la Cruz. She is best known for her 66 detective novels and 14 short story collections, as well as the world's longest-running play: The Mousetrap. The celebrations start on 5th November and continue until 14th November 2021.
Agatha Christie visited Puerto de la Cruz in 1927 during a difficult time staying at the Hotel Taoro overlooking the town, which still stands today but is currently closed. Her brief stay in Tenerife inspired some novels, including 'The Man from the Sea' and an episode of 'The Misterious Mr. Quin.'
Read more about Agatha Christie's visit to Tenerife.
This year's Festival will be attended by various experts on Agatha Christie and crime novels. You can also follow in the footsteps of the 'Lady of Crime' through routes, conferences, cinema, music and many other events.
Puerto de la Cruz will be alive with literature, history, culture, music, archaeology and lots of mystery all over town. Have brunch at Sitio Litre available on various days, price 15,50 €/person, including entrance to the Orchid Garden, book in advance at [email protected]. In addition, the English Library hosts "Knitting with Mrs Marple" (with tea and biscuits), a Book Club with the historians and specialists in the world of Agatha Christie, Mark Aldridge and Andrew Wilson, discussing "And Then There Were None" and "The Murder of Roger Ackroyd". There will also be a reading in costume of "The Mousetrap Snaps" at the English Library.
Guided tours in English will be available, given their great demand among educational centres and official language schools.
Three films will be screened in their original English version in the ValleMar Hotel, 'And Then Were None', 'The Murder of Roger Ackroyd' and 'Knives Out, and the Jardín Botánico (Botanical Gardens) open its doors for free on 7th November from 09:00 to 18:00.
More details about all the festival events are available on the official Agatha Christie Internation Festival website.
Missing it would be a crime.