Tenerife Top 10 Attractions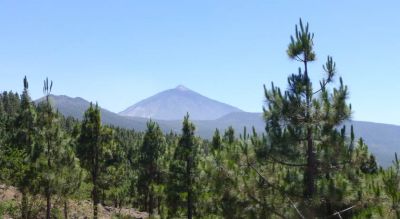 Mount Teide: Tenerife's main attraction, the Las Cañadas caldera and the Teide volcano, the highest Spanish mountain. Dramatic lunar scenery and national park. Spain's highest mountain, take the cable car up to the peak.
Parque Nacional de las Canadas del Teide: the park around Teide, used for film sets and full of amazing scenery.
Museo de la Naturaleza y el Hombre: the best museum in Tenerife, Santa Cruz.
Playa de las Teresitas: the best beach on Tenerife manmade with golden sand from the Sahara desert, near Santa Cruz.
La Orotava old town: The best examples of old Spanish colonial architecture on the island. Visit the old town with its ancient streets and Canarian buildings with traditional wooden balconies and court yards.
Punta de Teno: The wild western point of Tenerife. Fantastic views down the Teno Massif and across to La Gomera.
Masca: A hamlet perched on the slopes of the Teno Massif untouched by time.
The Cliffs of Los Gigantes: The cliffs are an awesome sight and are the result of Tenerife's natural history that being volcanic eruptions and coastal erosion.
Anaga Mountains: These are the rugged mountain terrain on the north eastern tip of Tenerife that is covered in dense forest with nature trails you can walk. There are some charming villages untouched by tourism.
Garachico: The old port destroyed by volcanic eruption. The village is charming, with its rock bathing pools and old convent.

This article was by written Peter Allan
Peter fist visited Tenerife in 1982 staying in Puerto de la Cruz, and is now a habitual visitor to the island having become fascinated by its diversity, spending in excess of 8 weeks a year there. He has travelled all around the island staying in the lesser known resorts and towns, and has a particular interest in the history of Tenerife.